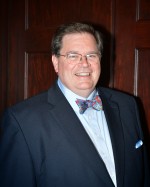 Warren Coile
Senior Pastor
.(JavaScript must be enabled to view this email address)
I am Warren Coile, child of God and one of "Mr. Wesley's preachers." I am husband of Linus and father of Clifford and Nelson. All three make me extremely proud.
I graduated from Warren Central High School in Vicksburg and my home church is Crawford Street UMC. I earned a Bachelor of Science degree in Zoology from Northeast Louisiana University (now University of Louisiana at Monroe), the Master of Divinity degree from Candler School of Theology at Emory University. I have had additional training in Spiritual Direction through the Center for Ministry's Journey Partners course and in coaching through CAST – Coach Approach Skills Training. I have served appointments throughout Mississippi
I believe that the truly amazing grace of God – his justifying grace in Jesus Christ's death for us on the cross and his sanctifying made manifest by the working of the Holy Spirit in us – has the power to transform our lives and, in fact, the whole world. I believe that the Church as the Body of Christ is God's means of grace to accomplish that transformation of salvation. Together, we are the sign of God's kingdom for all to see the goodness of the Lord. I describe my role as being Not in Policy, just PR. After all it is God's Word and the Holy Spirit does all the "heavy lifting."
Pray for me because I need it.
Br. Warren