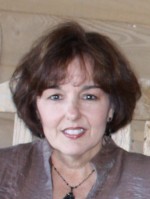 Martha Hand
Director of Nurture and Outreach
.(JavaScript must be enabled to view this email address)
Martha is originally from Baton Rouge, Louisiana and is a graduate of Louisiana Tech University. She has been a resident of the Reservoir area for twenty four years. She and her family have been members of St. Mark's since they moved here. She retired in 2013 from teaching elementary students in the Rankin County School District, and now works part time at St. Mark's to help all new and returning guests feel welcomed and nurtured into the vibrant ministry of the church.
Her interest in this area came with every new experience she and her family had in the past as members of many churches. She realized how comforting it was to be welcomed and nurtured into the life of a church through staff and lay member contacts, and through invitations from members to attend small group settings. Finding a "small group" within the larger church provided a total spiritual experience for her and her family.
Martha's family includes her husband Gary, her two married children, and her two adorable grandsons. In her spare time, Martha enjoys reading, cooking, exercising, and spending time with family and friends.
Please feel free to contact her for any information you need about the church. She would be honored to answer any questions you have, or to help you find your "place" in the life of St. Mark's.