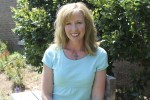 Jo Hebert
Licensed Professional Counselor
.(JavaScript must be enabled to view this email address)
When I meet with hurting people, I pray that God would help me to "know how to speak a word in season to those who are weary" (Isaiah 50:4).
Everyone, even people who love and follow the Lord, go through seasons of weariness. Sometimes, assistance is needed in order to recover from life's wounds. My own wounds were in fact deep, but through a twisty, adventuresome journey, Jesus has turned my darkness to light and given me new eyes. I consider it my vocation and an honor to come alongside those in need and accompany them through their own journey of healing. My favorite part of counseling is working with clients to identify strength and hope in their lives. Together, we water and feed that hope, building upon victories.
Both in my personal life and in my work with others, I deeply value honesty, direct communication, and seeking truth in every situation. Because I believe Jesus is the Father of all Truth, He is the One I look to for help as I counsel others. However, I am sensitive to where clients are spiritually, seeking to incorporate Biblical truths and prayer into sessions as appropriate if and when the timing is right.
I graduated with a Master's degree in Counseling from Georgia State University and a diploma of Christian Counseling from Richmont Graduate University in Atlanta in 1991. I then worked in Georgia and Ohio as a Licensed Professional Counselor with adults, couples, adolescents, and children with a variety of issues. I became a stay at home mom when I moved to Mississippi in 2002, and acquired my LPC license here in Mississippi in 2010.
I am available to provide counseling for: individuals, couples, and families, children and adolescents, loss or grief, depression and anxiety, sexual abuse issues, spiritual issues or abuse, parenting issues, anger management, trauma and PTSD, relationship issues, or family conflict.
Initial counseling sessions are free, and subsequent sessions are $50. (I have chosen to set my fee substantially lower than the going rate and, therefore, do not participate in insurance plans.) Lower rates are available for those who need them. For an appointment or more information, you may call me at 601-259-1749 or email me at jhebertlpc@comcast.net.