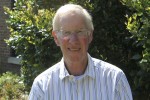 Jim Readel
Facility Manager
.(JavaScript must be enabled to view this email address)
I started my current career by mowing lawns for the neighbors where I took the opportunity to disassemble my dad's lawn mower on occasion. Then I moved on up to paper boy where I could learn about oil & chains and spokes & wheels and paint & metal.
I graduated from the NY State Ranger School having learned a thing or two about forestry and surveying. Ultimately I graduated from Stephen F. Austin State University and entered employment with International Paper where I learned a lot about heavy equipment right off the bat. I worked my way up from Project Forester to Unit Supervisor to Forest Economist to Manager Forest Management Systems having fallen in love with cutting edge technology along the way. I was responsible for a myriad of technical systems (IT), application development design & implementation to augment our forest and land management activities across 3.5 million acres of land and twenty five satellite offices in five states.
During that period of my life I somehow found time to build a large shop and add onto the house with no contractor assistance. I have three children who kept me busy repairing their vehicles and building furniture upon request.
Having opted for early retirement from IP, my spouse and I started our own technology company focusing on Geographic Information Systems. After a struggling decade I ended up at National Car Rental where I finally secured one critical missing element in my life – people "skills" / customer service.
It took the good Lord nearly fifty years to fashion in me all the skills that he wanted me to have in order to qualify as your Facility Manager.