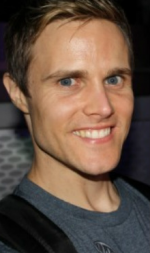 Jeff Nesbit
Teaching Pastor
.(JavaScript must be enabled to view this email address)
Jeff is devoted to Jesus, his wife Whitney, his three children, and to Saint Mark's!
He leads and preaches primarily at the 11th hour (11:00am contemporary worship service).
We are a "fill+it+to+the+brim culture" (John 2:7), doing whatever Jesus says (John 2:5)."
By God's grace, two verses frame Jeff's life:
Ecclesiastes 9:9 - "Enjoy life with your wife whom you love."
Philippians 1:21 - "For to me, to live is Christ and to die is gain."
His goal in life is not only to have the Holy Spirit, but for the Holy Spirit to have him, his family, and his faith family!
He wants to find out more about you and how you can give your life to others as a blessing!